We have more than 30 goats on our farm. As time permits, I'll write more about them and add many more photos.
For now, breeds on our farm include Kiko, Boer, and Myotonic meat goat crosses, and Nubian, mini Nubian, and mini LaMancha dairy goats.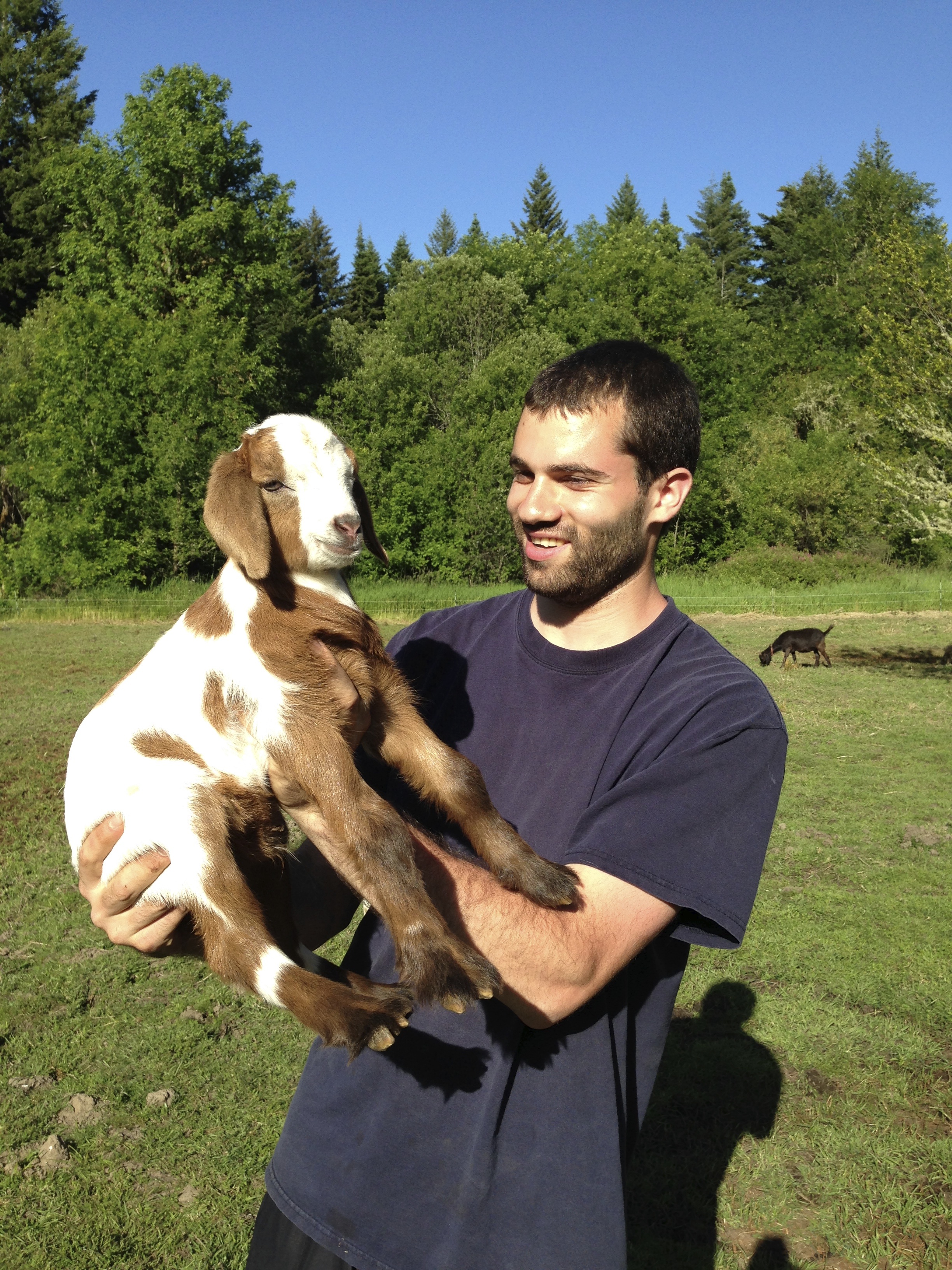 My brother Jacob holds Cookie Dough, a buckling by Ferdinand (Kiko) and out of Cupcake (Kiko x Boer), a first freshener. Cookie Dough and Milkshake (doe) are twins.